Margarita Madness is Here!
SIP, SIP, OLE!
Stop by & choose our

The Big Tournament of Margs!

First round - try our new featured margaritas
from March 1 - 15


Second round

- sip & choose between the two top margs
as they compete to be the champ



Final round

- The Margarita Madness Champion
will be announced!
---
Head-to-head competition with our Final 2 Contenders:
Times Square - Spicy Cucumber Mint
Featuring Casamigos Blanco Tequila
SoHo - Pucker Up
Featuring Espolón Resposado Tequilao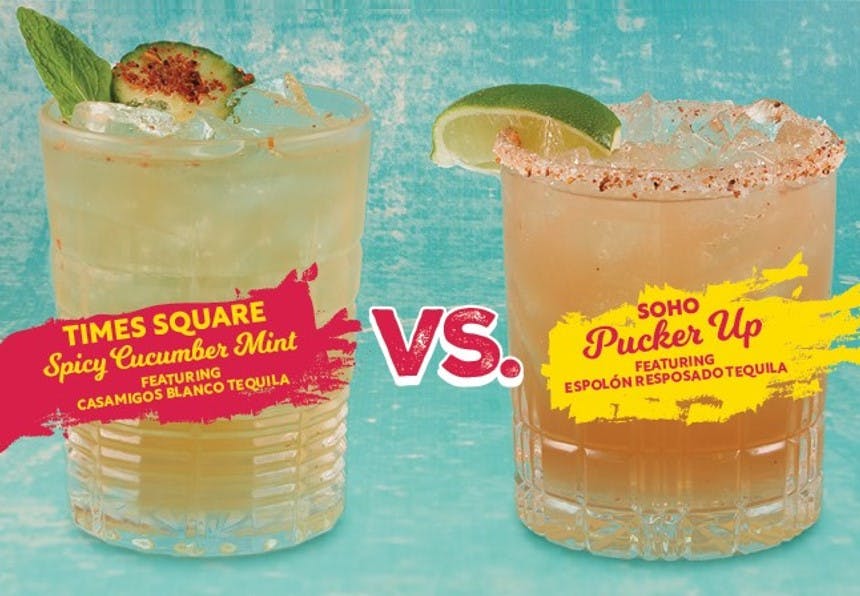 ---
Our starting 4 margarita contenders:
Times Square - Spicy Cucumber Mint
Featuring Casamigos Blanco Tequila
Meatpacking - Dulce Vida
Featuring 818 Blanco Tequila
Park Avenue - Parque-Rita
Featuring Casa Noble Resposado Tequila
SoHo - Pucker Up
Featuring Espolón Resposado Tequilao