Main content starts here, tab to start navigating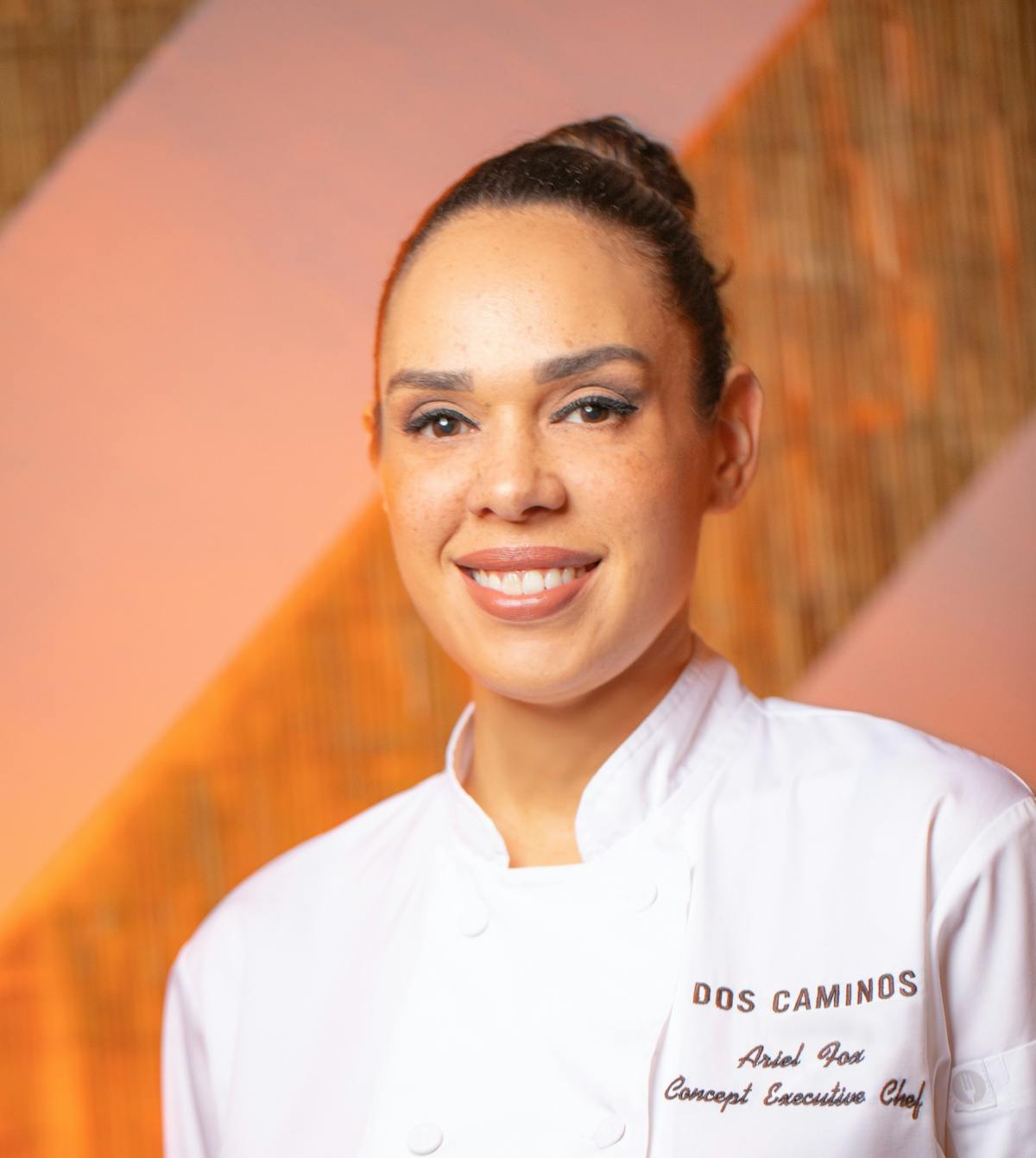 Ariel Fox
Ariel started her journey in Santa Cruz, California–the birthplace of sustainable food. As a teenager, she worked part-time for a small organic farm in Watsonville, where she developed her passion for farm to table cuisine. She spent the first nine years of her professional career in LA before moving to New York City and finding her way to Dos Caminos.
In 2008, while working with the ONE Group, Chef Ariel was selected to compete on "Hell's Kitchen," the smash FOX television series hosted by celebrity chef Gordon Ramsay, and became a top-three finalist on the show's sixth season. In 2018, Chef Ariel won Hell's Kitchen Season 18 as a returning veteran after Chef Ramsay personally invited her back to compete.
As Concept Executive Chef of Dos Caminos, Chef Ariel continues to share her vision and passion for natural food preparation and bring authentic and diverse dishes to the Dos Caminos menu.
A native of Northern California, Ariel Fox is a sustainable food movement devotee. Her passion for fresh, seasonal ingredients remains the cornerstone of her celebrated cuisine. Fox was a member of the opening team of STK in West Hollywood and soon after relocated to Manhattan where she was appointed Executive Sous Chef of STK's parent hospitality group, The ONE Group. Here, Chef Fox launched multiple ONE Group restaurants, reforming the culinary programs for STK outposts in Las Vegas, Miami, and Manhattan, as well as Gansevoort Park.
Utilizing her classic techniques and seasonal ingredients from local farmers, Fox was the creative force behind major restaurants in New York City, including ACME NY and Harding's, and spent the past three years collaborating with top NY chefs to launch the 100 million dollar united hub build-out with OTG.
In her role as Concept Executive Chef of Dos Caminos, Fox is enhancing the modern take on authentic Mexican food that Dos Caminos is known for. "We need to find the balance of perfecting what we have done so well in the past and embracing the new era of what people want and need from their local Mexican spot," says Fox. Bringing her calculated, simple, and seasonal style, Fox brings a fresh take on authentic Mexican food to Dos Caminos.